Leasing 101
Learn how to rent an apartment.
Finding your next home is a big decision. And it can seem like there's a lot to know about how to rent an apartment. Here are some helpful definitions and things to consider before leasing an apartment. Remove the guesswork, so you can focus on the fun stuff.
FIND YOUR PLACE
Start your new home search now.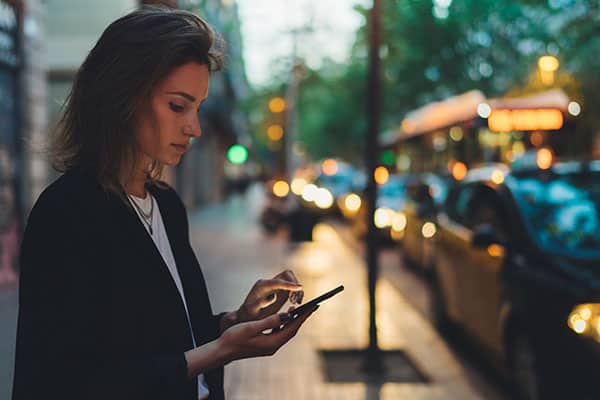 ALREADY A RESIDENT?
Service is at your fingertips.
Log-in to the Resident Portal to manage your account.
FAQ
You've got questions. We've got answers.
What is a lease term?
A lease term is the period that your lease is valid. Apartment leases are often offered on a 6-, 12-, or 18-month basis. This can vary by community, so be sure to discuss lease term options with the on-site leasing team.
Frequently, the lease rate varies, depending on the length of the term, with higher prices for shorter lease terms.
Determining your lease term depends on several factors and is based on your personal situation. If you are new to an area, you might consider a shorter lease term while you figure out which neighborhood or community is best suited to your lifestyle. You might consider a longer-term lease to lock in that lease rate for a longer period.

What is a Guarantor?
Guarantor definition: a person who agrees to support and take on responsibility for a person signing a lease.
Guarantors are typically required for renters who have insufficient credit or insufficient income to qualify on their own. If the renter cannot pay their rent for some reason, the Guarantor is responsible for paying instead. Typically, a Guarantor must have verifiable income of at least six times the monthly market rent and meet set employment and credit history requirements. Guarantors provide their contact information, but do not need to reside in the same apartment community as the person signing the lease.
How do I find a roommate for an apartment?
It can be hard to find a reliable roommate, some communities offer a roommate matching service to help pair you with your perfect match. During your application process you will be asked to complete a roommate questionnaire to provide the leasing team with insights on your living and working or study habits. This data is utilized to make the best roommate matching decisions available.
What is an apartment application fee?
Most multifamily communities charge a non-refundable application fee to process your application. These fees vary depending on the state you live in and the cost of credit and/or background checks, if applicable. On average, you can expect application fees to be $50-75.
What is a security deposit?
A security deposit is a fee paid on top of your monthly rent that is generally due upon signing your lease agreement. This is collected by communities to cover any wear and tear to the property. These fees are based on the state you live in, a credit check, type of community, and vary by property.
BH residents have the choice of selecting refundable or non-refundable security deposit options.

What amenities do you have to pay for in an apartment?
Amenity fees vary by offerings and community. Some communities will charge a small fee at move-in to cover the use and upkeep of amenities such as the fitness center and pool.
At BH communities, amenity fees vary but may include the following:
Valet Waste Service is offered as a door-to-door pickup option at a variety of communities. Please reach out to an onsite leasing professional to learn if this amenity will be a part of your experience at our BH community.

Detached garages and storage offerings are available at several BH communities. The cost associated with these rentals is a monthly fee that varies by property.

Additional Valet Offerings – Some BH Communities may offer optional valet services such as dry cleaning, dog walking, house sitting, and housekeeping for an additional fee.
Contact our on-site leasing team to learn more about the fees associated with a specific community and the add-on amenity options offered.

How does parking work at an apartment?
Apartment parking solutions range anywhere from off-street and covered parking, and parking garage options to attached and detached garages. Depending on the community, parking is sometimes complimentary and may include guest parking. It's best to chat directly with a leasing agent to determine parking rates for your preferred community.
What do pet fees cover in apartments?
Pet-friendly apartments and homes will often charge a pet fee or deposit to cover additional wear and tear to your home. You are responsible for paying the costs to repair any damages caused by your pet – and your deposit may not necessarily cover those damages. Be sure your pet is properly attended to and trained so you can avoid them causing damage.
In addition to a pet deposit, some communities ask residents to pay pet rent, which is collected monthly. Pet fees vary by property and quantity of animals in the home, so it's best to clarify with the on-site leasing team if you have pets.
Let the on-site leasing team know if you have an emotional support animal or service animal, as these animals are not considered "pets" and do not follow standard pet policies.

What are apartment pet policy breed restrictions?
While more and more apartments are considered pet-friendly, many communities have breed restrictions. Breed restrictions are generally put in place to avoid damage to the property. Such restrictions prohibit pets based on age, size, and weight. All communities are different, so discuss any breed restrictions or pet policy details with the on-site leasing team.
What is a lease renewal?
Renewing your apartment lease can save you from the added stress of searching for, finding, and moving into a new place. Since apartments or bed spaces are subject to availability, completing a lease renewal ensures that you can remain in the same apartment or space for another lease term.
A lease renewal is effectively a new lease, which means your rent could increase. That said, this could be a good time to talk to your leasing agent about available floor plan upgrades or necessary improvements to make your stay more comfortable.
Read your new lease carefully. If you decide to part ways with your current community, most properties ask for 30-60 days' notice.
What happens if you break a lease?
When you sign a lease, you are agreeing to pay rent until the end of the lease term. If you move out of your apartment before the end of your lease term, you may be subject to termination fees and remaining lease payments. You will also likely forfeit your security deposit. In addition to the monetary penalty, breaking a lease can also have a negative impact on your credit score, which may make it more difficult for you to secure an apartment, credit card, or a loan in the future. 
It's best to carefully read your lease agreement before taking action. Talk to the on-site leasing team to discuss your options.
APARTMENT SEARCH
Ready to make your next move?