Summerchase at Riverchase Apartment Homes



Starting at $1,005
100 Summerchase Dr
Hoover, AL 53244
205-953-8530
Special Offer: Enjoy $750 in free rent. Restrictions apply. Talk to a leasing agent for details.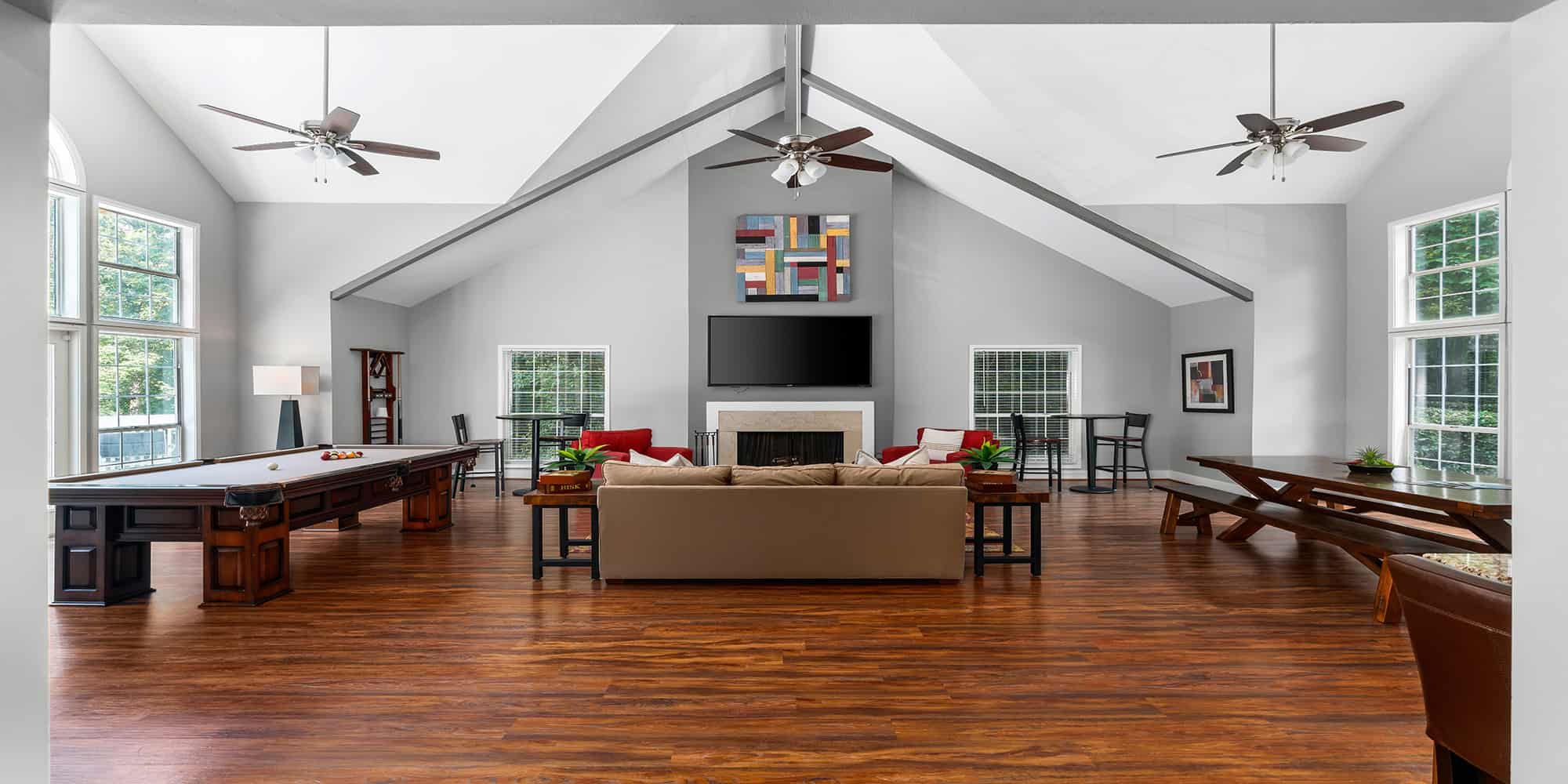 View Photos
Tours
We'd love to show you around.
Comfortable Living in Hoover, AL
Live lavishly at the Summerchase at Riverchase Apartment Homes in Hoover, AL. Where upscale design meets copious convenience, that's where you'll find our gorgeous one- and two-bedroom apartments complete with a private patio, sunrooms, and extra storage. As an exclusive community perk, you'll also enjoy access to our refreshing swimming pool, grilling station, and pet wash. Discover a place to live and a lifestyle to love.
Got Questions? We've got answers.
We'd love to show you around. Take a virtual spin through our community right now or book an in-person tour for a future date and time that work best for you. We're here to help you find a space that fits just right. 
Planning to tour in-person? If you're over the age of 18, we'll guide you through a process to verify your identification before you arrive. Safety is our top priority.
Our goal is to show you what it's like to live here. We'll tour amenity spaces, model homes, and any move-in ready homes that match your search. Our leasing team will be on the ready to answer all your burning questions – from pricing and availability, to pet policies and move-in plans. Be sure to tap them for recommendations on the best local restaurants and shops in the area.
---
The location, size, and type of home you choose, your move-in date, how long you'll stay, additional roommates, and any extra conveniences and services that you choose to add on can adjust monthly rent prices. Application, administrative, and other fees or charges may also impact the total quoted price.
Our leasing team is your trusty guide, helping you navigate the leasing process and understand the final all-in pricing. We'll provide you with a quote for the home that best matches your search, or help you find alternate options that fit your budget.
---
We'll guide you each step of the way if you need a helping hand. But if a solo mission is more your style, follow the simple steps below.
Click on the "Apply Now" button. This takes you to the Resident Portal where you'll begin your application.
Select the apartment home and lease term that best meet your needs.
Follow the steps to set up your account.
Complete the application.
Add contact info for any additional occupants aged 18 and over. We'll send a separate application link to them via email.
Once all occupants (aged 18 and over) have submitted their applications, you're all set.
We'll start the screening and approval process once we've received an application from all occupants, aged 18 and over. Applicants are subject to approval through a third-party screening service that verifies: (1) household income, (2) rental history, (3) credit screening, and (4) criminal history screening. We may require additional information to provide final approval of your rental application. If this is the case, we'll contact you via email with instructions on what to do next. Documents requested during this process will only be used for screening and verification purposes.
---
Yes, you'll need to maintain and provide proof of renters insurance for the duration of your lease term. You can purchase a qualified plan through your own provider. If streamlining is more your style, you can enroll in our Lessor's Legal Liability Insurance Policy ("BH Liability"), a policy that fulfills the insurance requirements of the lease, but is not personal liability insurance or renters' insurance, and we'll add the cost to your monthly rent invoice.
---
Yes, pets are welcome in our community. During the application process, we'll guide you through any policies, restrictions, associated pet fees, or additional pet rent. Our leasing team is also a wealth of information on local pet-friendly businesses, city parks, and off-leash areas near our community.
---
Contact Us
The next move is yours.
Office Hours
Monday
10:00 am - 6:00 pm
Tuesday
9:00 am - 6:00 pm
Wednesday
9:00 am - 6:00 pm
Thursday
10:00 am - 6:00 pm
Friday
9:00 am - 6:00 pm
Saturday
10:00 am - 5:00 pm
Sunday
Closed
Reviews
Summerchase at Riverchase Apartment Homes
100 Summerchase Dr
Hoover, AL 53244
205-953-8530