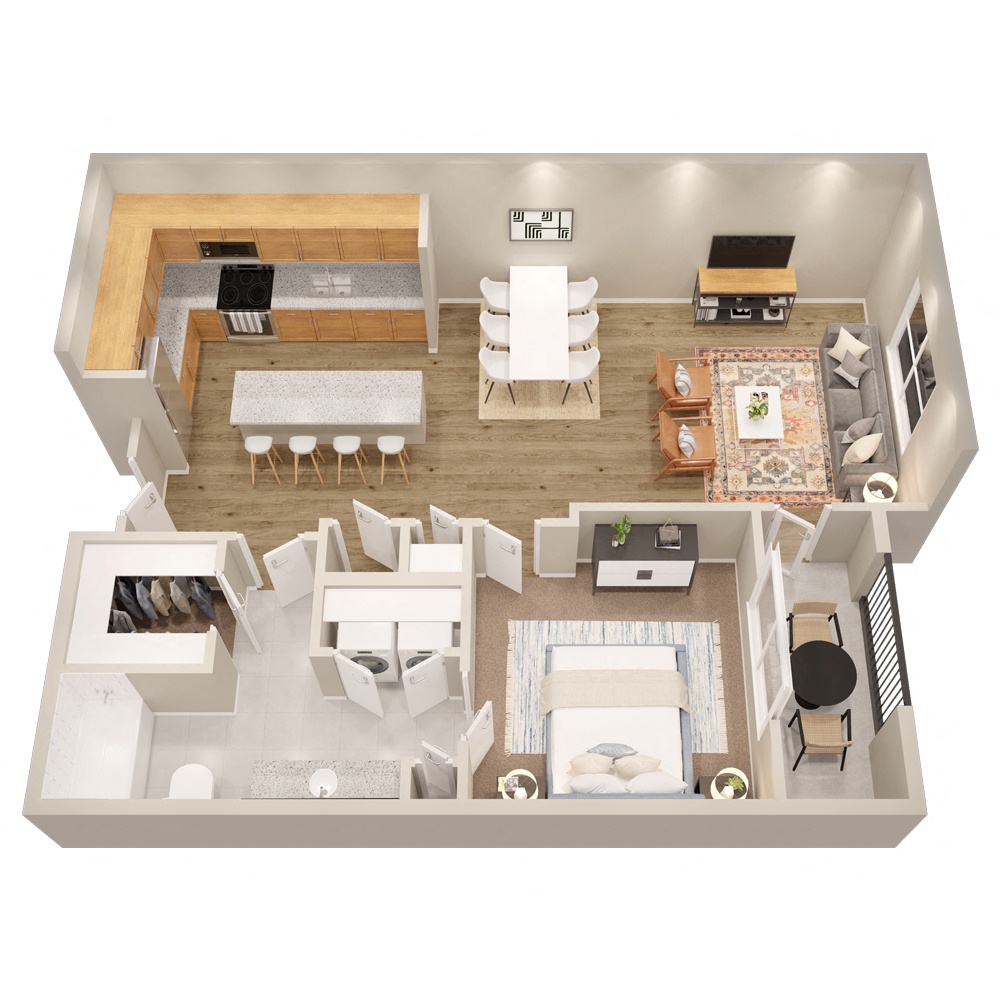 Actual pricing and availability are subject to change. Finishes, fixtures, and furnishings are for illustrative purposes only. Floor plans, dimensions, and other unit specifications are approximate and may vary.
A1
1 Bed | 1 Bath
from: $1,464 | 612 sq. ft.
Get a better view
Take a tour
Tours
We'd love to show you around.